Easter is a time of year many Australians connect with churches and remember the death and resurrection of Jesus. This means it's an ideal time for churchgoers to invite friends and family to church. But would your friends and family agree to come if you asked?
NCLS Research was curious about this question, so we asked about this topic in the 2021 Australian Community Survey (2021 ACS).
Would it surprise you to know that 3 in 10 Australians would go to church if invited by close friends and family? And the most influential factor in people accepting an invitation to church is relationship!  
The 2021 ACS findings show 31% would go to church if invited by close friends or family. Of these, 15% are fairly certain they would say yes and 16% said they would probably say yes. Another 16% are unsure if they would say yes or no. Just over a quarter of respondents (27%) say they would not accept an invitation to church.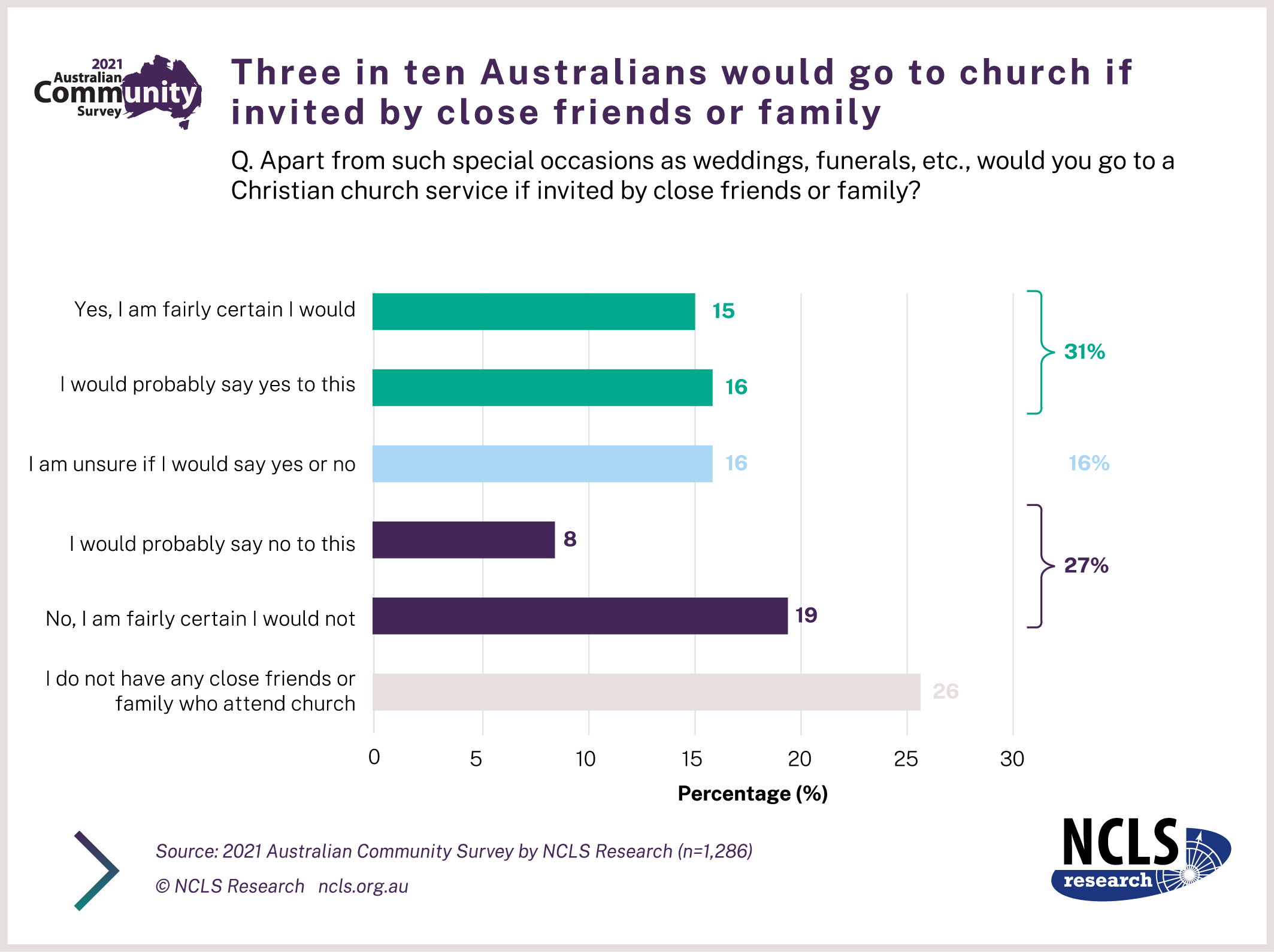 People were most likely to accept an invitation to church if they felt it was important to their family member or friend that they accepted (34%). Others said it was important they felt the church would make them welcome (16%), that the church was doing good work in the community (13%) or that the church was convenient to get to (12%).
It is clear, relationships are key. The most powerful influence on an Aussie going to church when invited is a close relationship with the person who is asking!
These results align with trends we have seen over the years. While churches may have programs that help reach people in the community, relationships are the cornerstone of the growth of faith communities.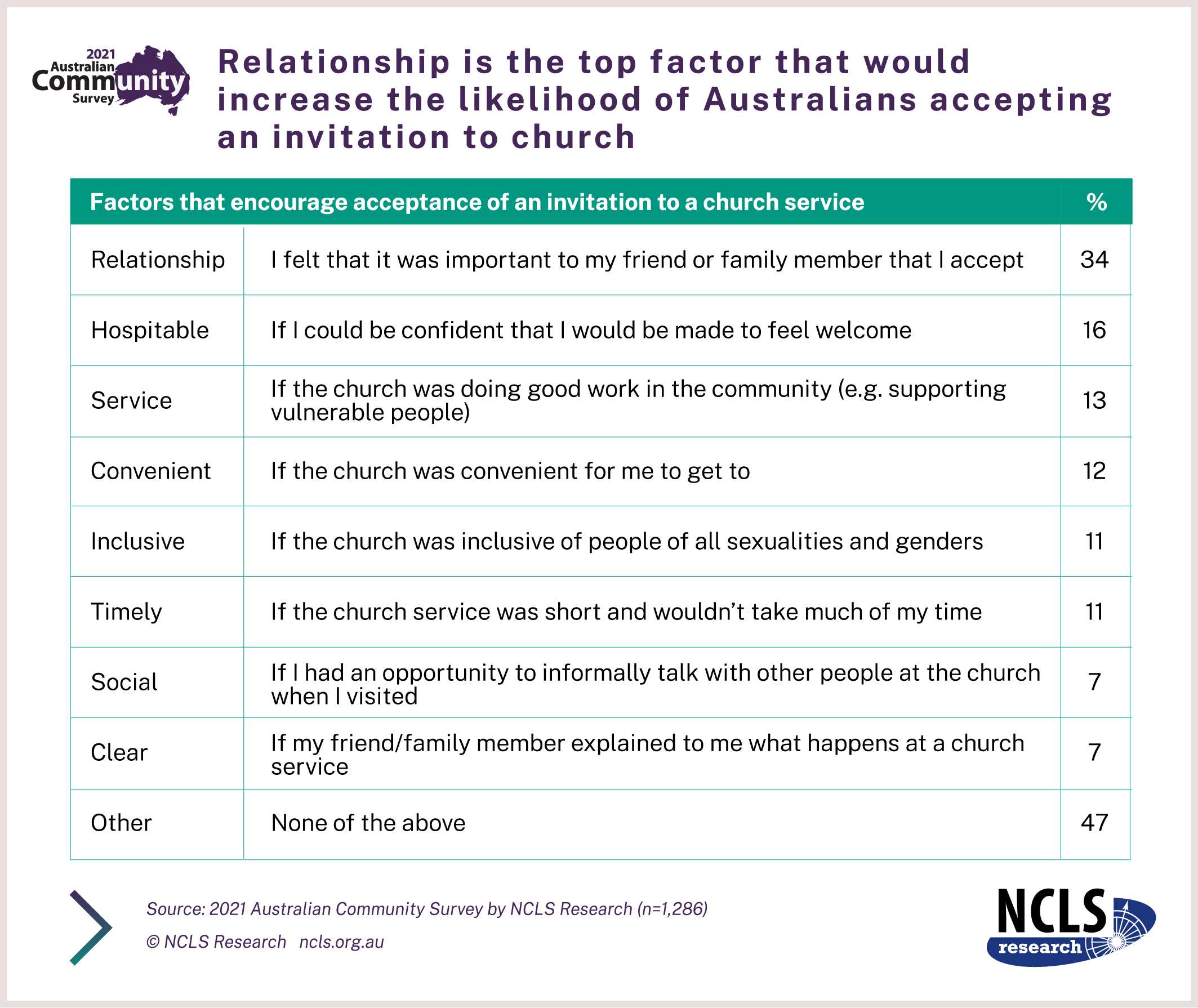 But here is another statistic. The survey shows only four in ten Aussies have a close friend or family member who attends church. More than half did not.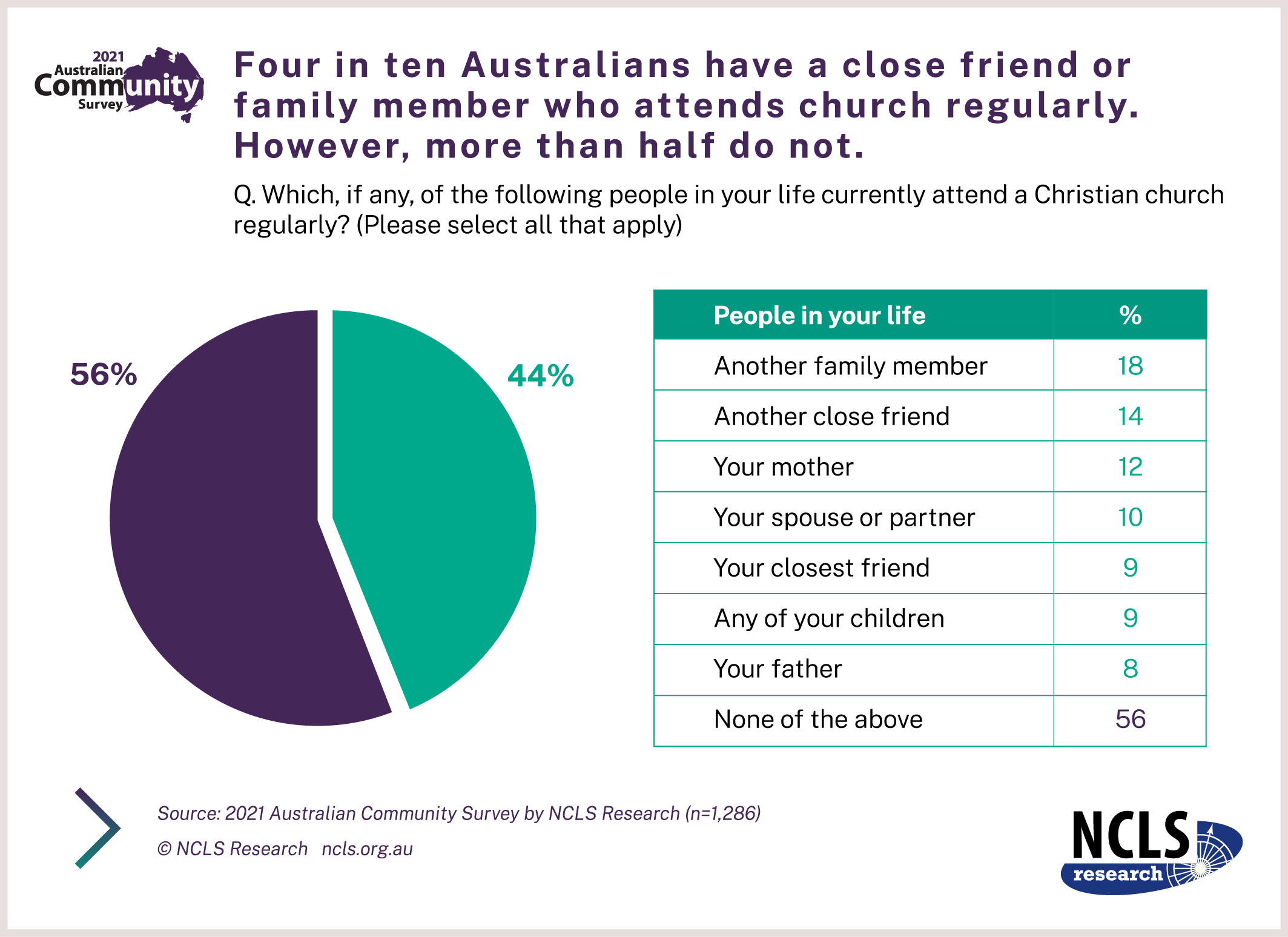 Faith communities are enriched when their people have healthy relationships with non-church attenders, so church leaders and attenders can do well to build relationships and love others outside of their communities. Where strong relationships exist, there is a three in ten chance the person invited to church this Easter will say yes!